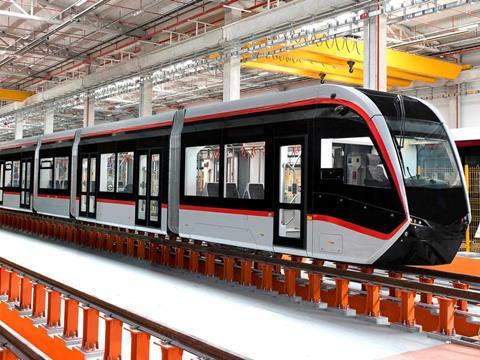 ROMANIA: Bozankaya is to supply up to 40 trams to Timișoara, the Turkish manufacturer announced on July 9. The firm order for 16 trams is worth €33m excluding VAT, which would rise to €80m if all options were to be exercised.
Bozankaya's bid beat one from Pesa. Deliveries from the supplier's Ankara factory are due to begin 18 months after contract signing, with all the vehicles from the base order due to be delivered within 48 months.
The five-section fully low-floor bidirectional trams will be 32·7 m long with capacity for 170 passengers. The air-conditioned vehicles will have a maximum speed of 70 km/h, and will be equipped with batteries that would allow up to 60 km of catenary-free operation.