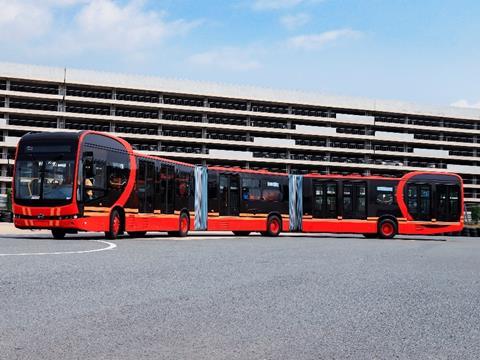 CHINA: BYD has launched what it claims is the longest pure battery electric bus in the world at its headquarters in Shenzhen.
The three-section aluminium alloy bodied K12A is 27 m long and has capacity for 250 passengers. It has a maximum speed of 70 km/h and can be operated using a two-wheel drive or distributed four-wheel drive mode.
The bus is equipped with AC and DC charging ports, and the batteries give a range of 'almost 300 km', according to the manufacturer. BYD says that the bus can save up to 360 000 litres of fuel throughout its life-cycle compared with a diesel bus.