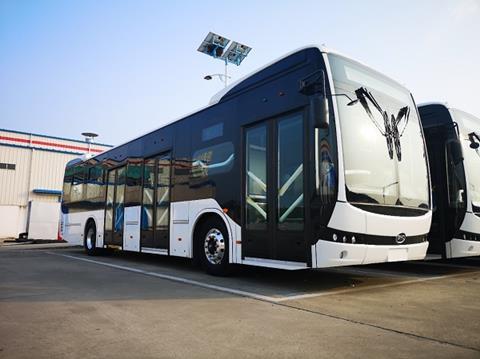 COLOMBIA: Bogotá transport authority TransMilenio has ordered 379 electric buses from BYD, the Chinese supplier announced on November 15.
The first vehicles from what BYD says is its largest order for the Latin American market would be delivered in mid-2020, and would enter revenue service in September.
BYD says that as well as being 60% cheaper to operate than diesel buses, the fleet would eliminate 21 900 tonnes of carbon dioxide and 526 km of PM2·5 pollutant particles in its first year of operation.