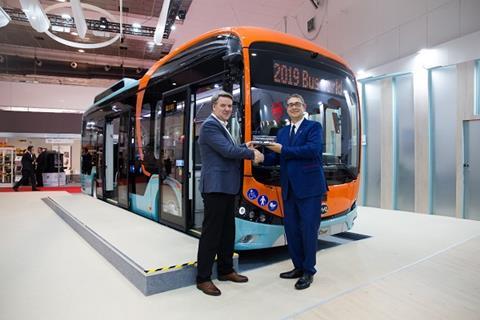 NORWAY: Government-owned national rail and bus operator Vy Buss signed an electric bus order with BYD at the Busworld trade show in Brussels on October 22.
BYD is to supply a total of 55 buses that would operate in Oslo, Hamar and Haugesund municipalities. Deliveries are due in the second quarter of 2020.
BYD will supply 20 buses of 12 m and seven 18 m long articulated buses. The order also includes 28 units of BYD's newest model, the Class II bus. The 13 m long vehicles will have 45 seats and will be equipped with air-conditioning.
'Our ambition is to be a leader when it comes to modern and fossil free technology, so that our customers can enjoy green and smart journeys', said Vy Buss CEO Ole Engebret Haugen.