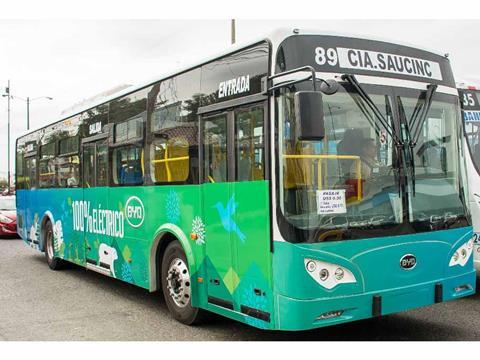 ECUADOR: Bus operator Saucinc has signed a US$7·7m credit agreement with state development bank CFN to finance the purchase of 20 electric buses from BYD.
Due to be delivered by March 2019, the 12 m buses will have capacity for 80 passengers and will be equipped with air-conditioning and wi-fi. BYD tested one electric bus in the city between November 2017 and March 2018.
The Shenzhen-based manufacturer will also supply a charging station. This would also be used by electric taxis as part of a project that is expected to be confirmed in 2019.