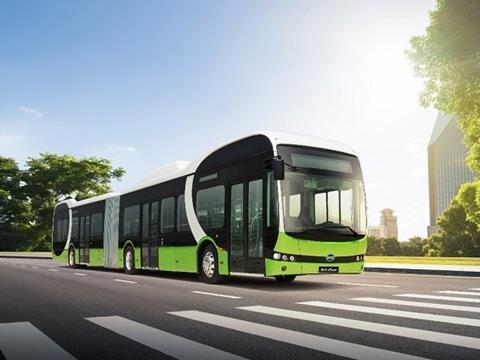 SWEDEN: Bus operator Nobina has ordered 20 K11 articulated electric buses from BYD.
Deliveries of the 18 m long vehicles are due to begin at the end of 2019. Four of the buses will be put into service in the Barkarby district of Stockholm, and 16 in Linköping. The buses will be fitted with iron-phosphate traction batteries.
Last year Nobina placed orders from BYD for 10 buses 18 m long, 11 buses 12 m long and five 8·7 m midi-buses. Deliveries of all 26 are due to be completed in mid-2019. To date, BYD has delivered a total of 36 electric buses to Swedish cities including Eskilstuna, Ängelholm and Norrtälje and Landskrona.