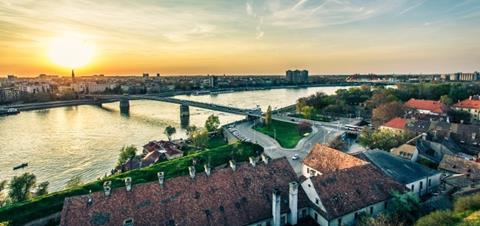 SERBIA: The European Bank for Reconstruction & Development has signed the first loan under its Green Cities programme, covering the provision of €7m to enable Novi Sad's city transport operator to purchase compressed natural gas fuelled buses.
Scheduled to enter service this year as part of a wider bus fleet renewal project, the CNG vehicles are expected to reduce CO2 emissions by 70% compared to the existing diesel buses. They will have wheelchair access and allocated areas for passengers with reduced mobility.
'New buses will help reduce air pollution while providing better quality transport for citizens of Novi Sad', said Zsuzsanna Hargitai, EBRD Regional Director, Western Balkans.
Novi Sad is the second city in Serbia to join the Green Cities programme, after Beograd where EBRD is supporting work to improving the energy efficiency of a sports and business centre.