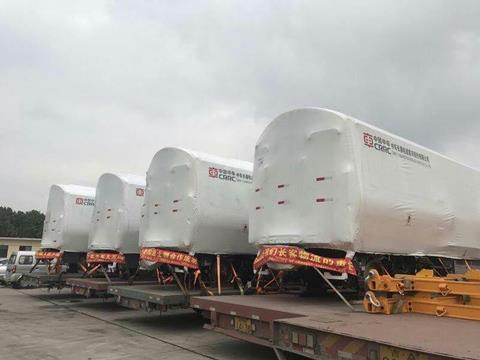 USA: The first four CRRC metro cars for Boston's Orange Line are on their way to the USA from the company's factory in Changchun, having arrived at the port of Shanghai on November 14.
In 2014 CRRC MA won a $430·2m contract to supply 152 cars for the Orange Line and 132 cars for the Red Line. Two years later Massachusetts Bay Transportation Authority ordered a further 120 cars for the Red Line.
The first 12 cars are being assembled in China, with the remainder to come from the plant that CRRC MA has built in Springfield. The $95m plant and test track, officially opened on October 12, has been built to fulfil a contractual requirement for 60% domestic content in the metro cars. Full production at Springfield is planned to begin early next year.