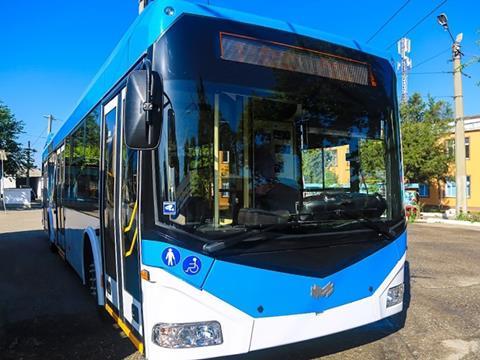 TAJIKISTAN: Belarusian manufacturer Belkommunmash has announced that Dushanbe's trolleybus order is to be increased from 100 to a total of 150 vehicles.
The orders have been placed as part of the Dushanbe public transport sustainable development programme which is backed by the EBRD.
The first four of the 32100D trolleybuses costing around US$250 000 each were officially unveiled in Dushanbe on May 9 and are now in service on Route 1. Each of the 12 m fully low-floor vehicles has a capacity of 22 seated and 68 standing passengers, and is capable of off-wire operation for up to 15 km.