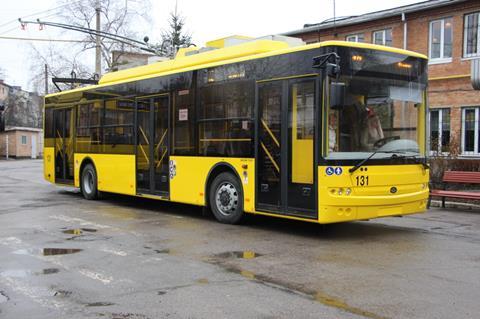 UKRAINE: Poltava transport operator Poltavaelectroavtotrans has awarded Bogdan Motors an €8m contract to supply 40 trolleybuses by the end of 2020, financed using the first loan to be finalised under the European Bank for Reconstruction & Development's €250m Ukraine Public Transport Framework II programme.
The EBRD programme aims to address urban congestion, air pollution and transport service quality in Ukrainian cities by supporting the acquisition of new trams, buses, trolleybuses and metro cars and the modernisation of infrastructure including fare collection, vehicle location and traffic management systems. Technical co-operation will help to establish a more transparent institutional framework for transport operations.
The 12 m long T701.17 low-floor trolleybuses for Poltava will have a total capacity of 105 passengers, including 34 seated, with facilities for passengers with reduced mobility.
A further €2m EBRD loan will cover upgrading of the overhead wires and substations.