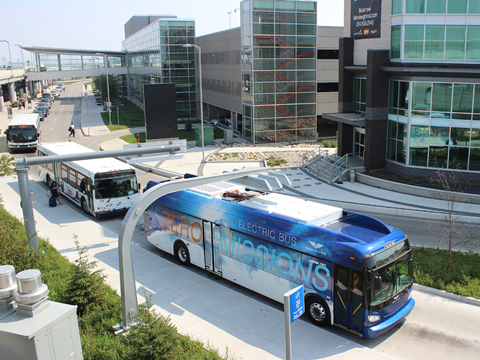 USA: New Flyer of America is to supply 18 m long articulated electric buses to Twin Cities operator Metro Transit for use on the C Line rapid bus route, which is due to open in 2019.
To be assembled at New Flyer's factory in St Cloud, Minnesota, the Xcelsior buses will be fitted with batteries that will be charged at the Heywood Garage and the Brooklyn Center transport interchange. The buses and charging infrastructure are being partly funded through a $1·75m grant from the Federal Transit Administration.
The base order covers six buses. Metro Transit plans to put up to 14 buses in service on the C Line, which will largely replace the existing Route 19 between central Minneapolis and the Brooklyn Center. Fares would be paid before boarding, and the buses would make fewer stops and have priority at some road junctions.