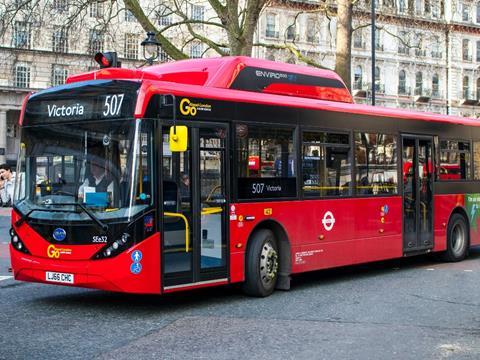 UK: The government's Office for Low Emission Vehicles is providing a total of £48m for emission-free buses and associated infrastructure in various cities, Buses Minister Nusrat Ghani announced on February 6.
The 19 successful bidders that took part in the ultra-low emission bus scheme competition last year are to receive funding for the purchase of a combined 263 buses and supporting infrastructure. The largest grant is going to Transport for London, which is to receive £3·5m for the purchase of 63 electric buses plus another £3·5m for associated infrastructure.
A £4·4m package for Brighton & Hove Buses covers the purchase of 20 hydrogen buses and associated infrastructure, while local operator The Big Lemon has £560 167 to spend on five electric buses.
Nottingham City Transport is receiving £1·1m for infrastructure to be used with biomethane buses. Trent Barton's £1·9m grant covers eight electric buses plus associated infrastructure and Nottinghamshire County Council gets £908 000 for four electric buses and infrastructure.
Electric bus grants are also going to operators and local authorities in Greater Manchester, South Wales, the North East, the West Midlands and West Yorkshire.