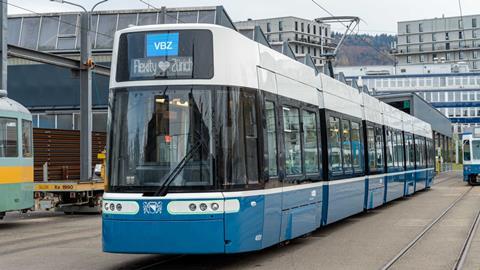 SWITZERLAND: The first of 70 Flexity trams that Bombardier Transportation is supplying to Zürich arrived in the city in the early hours of November 13.
Operator VBZ placed the order in 2016, paying SFr358m for the vehicles, spare parts, depot equipment and driver training.
The low-floor trams are intended to replace the first and second builds of Tram 2000, which are nearing the end of their 40-year service life.
The seven-section metre gauge trams are 43 m long, 2 400 mm wide and 3 600 mm high with 90 seats and capacity for 186 standing passengers.