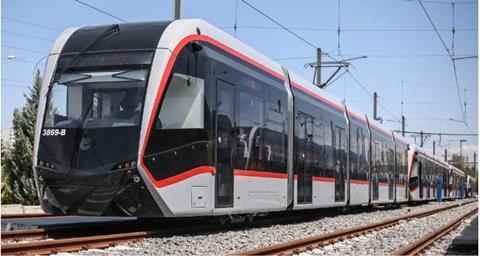 ROMANIA: Bozankaya has been selected to supply 16 trams to operate on the metre-gauge network in Iași, the Turkish supplier announced on November 4.
The 34-month contract worth €30m envisages the first tram would be delivered in mid-2021. The five-section low-floor vehicles will be 30 m long with capacity for 270 passengers and a maximum speed of 70 km/h.
Earlier this year Bozankaya was awarded a contract to supply up to 40 trams to Timișoara, and it was sole bidder to supply 100 low-floor battery trolleybuses to București.