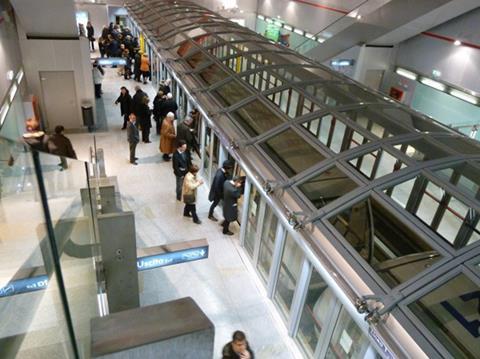 ITALY: The Ministry of Infrastructure & Transport allocated €190·9m for urban rail projects in seven cities on March 7.
€40m has been earmarked for the upgrade of the Milano – Limbiate interurban tram line. Milano Municipality is contributing a further €103m towards the modernisation of the route, which was suspended for some of 2017 because of poor track conditions.
Napoli is receiving €38m for the construction of a new metro Line 6 depot to be built near Mostra. This is needed to stable a new fleet that is to be purchased for the 3·3 km extension of the light metro line from Mergellina to Municipio, which is scheduled to open in April 2019.
The government is contributing €36·4m to the purchase of four trainsets for Roma metro Line C, which is being extended from Lodi to Colosseo. A further extension to Fori Imperiali is also planned.
€29·9m is being put towards an extension of Firenze tram line T2. Due to open in October, the initial section of T2 is under construction between Piazza dell'Unità d'Italia in the city centre and the airport in the northwest. The extension would connect the airport to Sesto Fiorentino-Polo Scientifico.
The Torino metro is to receive €14·3m for the purchase of two trainsets and €7·4m for the enlargement of Collegno depot. The light metro line is to be extended at both ends: a two-station extension from Lingotto to Bengasi is under construction, and a four-station extension is planned from Fermi to Cascine Vica. A decision to purchase a total of six trainsets for the extensions was made in November.
The government is providing a further €15m towards the purchase of additional rolling stock for the Genova metro. This is being extended by one station at each end, to Canepari in the northwest and to Martinez in the east. The recent funding is expected to cover the purchase of three trainsets; €137·8m was previously budgeted for the purchase of 11 sets.
A project to refurbish Catania metro rolling stock, supplied by Firema Trasporti in 1998, is to receive €9·9m.