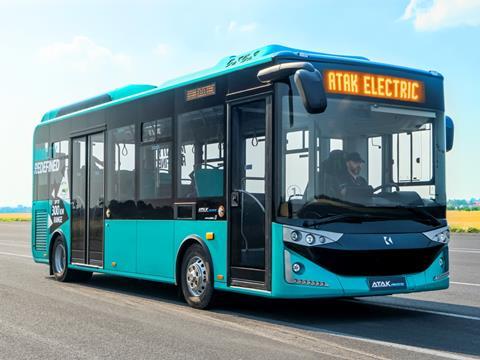 TURKEY: Karsan has unveiled a battery-electric version of its Atak bus. The Atak Electric is powered by five batteries supplied by BMW with a total capacity of 220 kWh, giving it a range of up to 300 km.
The bus is 8·3 m long, 2 430 mm wide and 3 090 mm high, with capacity for up to 52 passengers depending on the seat configuration. The batteries can be charged in 5 h with double AC charging or in 3 h using fast DC chargers. Regenerative braking can recharge up to 25% of the battery capacity.
Karsan says that the Atak Electric is intended for European markets. It expects to begin series production in August at its Hasanağa factory near Bursa.