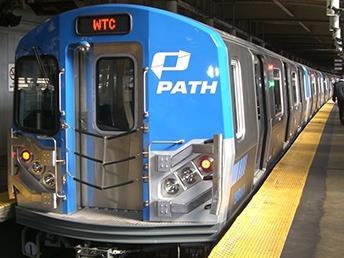 USA: Port Authority of New York & New Jersey has awarded Kawasaki Heavy Industries subsidiary Kawasaki Rail Car a $240m contract to supply new trainsets for the PATH metro network and refurbish existing stock.
Kawasaki is to supply nine eight-car trainsets for $180m in 2021-22. To be made at its Lincoln, Nebraska and Yonkers, New York factories, the stainless steel bodied cars would be 15 m long, 2 800 mm wide and 3 600 mm high.
PATH is spending a further $60m on the refurbishment of 350 PA-5 cars that Kawasaki delivered in 2009-12. The work will take place at the Yonkers factory in 2018-24.