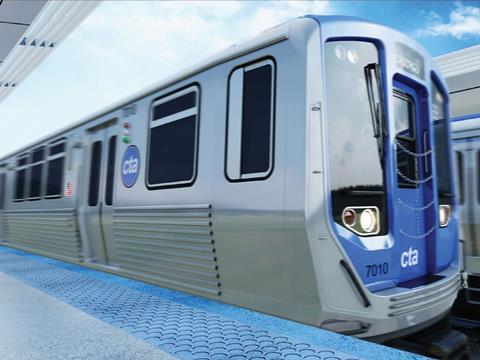 USA: CRRC Sifang America has awarded Liebherr-Transportation Systems a contract to develop and supply 400 hydraulic level control systems for use on the Series 7000 metro cars that it is to build for Chicago Transit Authority. Production of the Series 7000 cars is scheduled to begin in early 2019, with testing later in the year ahead of entry into service from 2020.
The level control system will adjust the vehicle's floor to match the station platforms, enabling barrier-free boarding and alighting for passengers with reduced mobility.
The contract announced on April 24 includes an option to order up to 446 more level control systems.