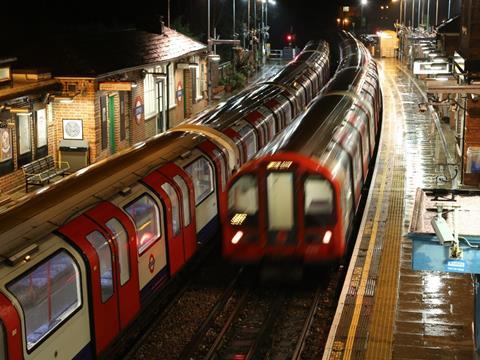 UK: London Underground has awarded Finnish company EKE-Electronics a €20m contract to replace the data transmission system on the Central Line train fleet. Announcing the award on April 18, EKE-Electronics said that it had beaten three other shortlisted bidders.
EKE-Electronics will supply train computers, unit computers, I/O modules and crew interfaces, in addition to software applications.
Due to be completed in 2023, the work forms part of an upgrade programme to extend the life of the Central Line's fleet of 85 eight-car trainsets that entered revenue service in 1991-94. The existing data transmission system, supplied for the trains' entry into service, was supplied by EKE-Electronics and Westinghouse Signals & Brakes.