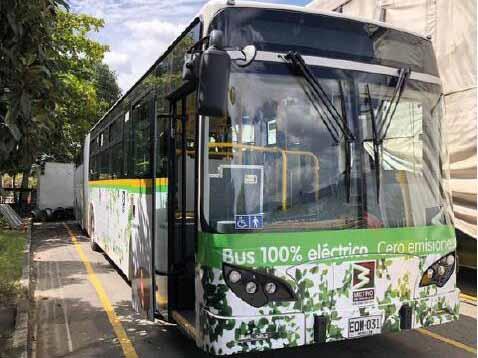 COLOMBIA: BYD has won a contract to supply 64 electric buses to Medellín BRT operator Metroplús, the manufacturer announced on January 7.
The K9G buses are to be delivered in the second half of 2019. The 12·5 m long buses will have capacity for 80 passengers and will require 2 h of daily recharging to remain in service.
Metroplús ordered an 18 m long articulated electric K11 bus from BYD in 2017. Over nine months of testing it was found to be 60% cheaper to operate than an equivalent diesel bus and 75% cheaper to maintain.
The order is part of Mayor Federico Gutiérrez's plan to 'turn Medellín into the capital of electric mobility in Latin America'.