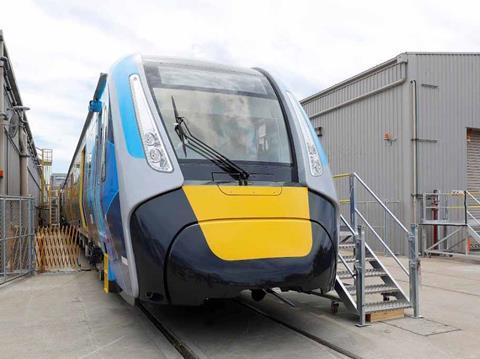 AUSTRALIA: Testing has started of the High Capacity Metro Trains that Evolution Rail is supplying to operate Melbourne's suburban network.
The Evolution Rail consortium of Plenary, CRRC Changchun Railway Vehicles and Downer Group has a PPP contract to supply 65 electric multiple-units for use on the 1 600 mm gauge network from mid-2019. It will maintain them for 30 years at depots to be built in Pakenham East and Calder Park.
The EMUs are based on CRRC's Type A design and are being built at Downer's Newport facility in western Melbourne. They will have capacity for 1 380 passengers, compared with 900 on the current rolling stock used by operator Metro Trains Melbourne.