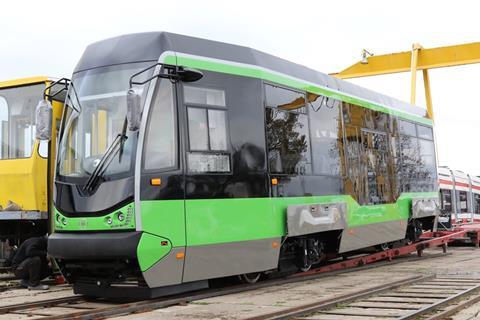 POLAND: The first Moderus Beta tram that Modertrans is supplying to Elbląg has arrived in Łódź for testing on that city's network.
In 2017 Modertrans was the sole bidder in a tender to supply four trams to the northern Polish city. Deliveries of the single-section MF 09 AC vehicles are due in the first quarter of 2020. The partly low-floor metre-gauge trams are 14·5 m long.
The Poznań-based manufacturer says that it is testing the first tram on the metre-gauge network in Łódź to see its performance in a range of conditions, and because Łódź is closer to the factory than Elbląg.