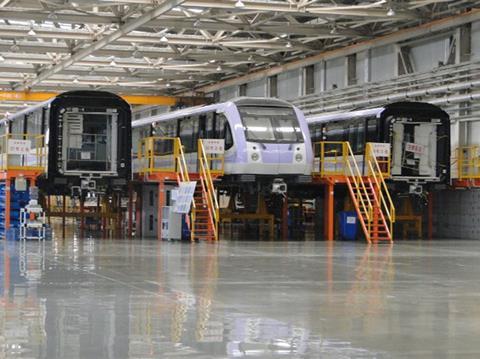 CHINA: CRRC Nanjing Puzhen Rail Transport Co announced on January 3 that it had been awarded three metro rolling stock contracts.
MTR Technology Consultation (Shenzhen) Co awarded the joint venture a contract worth 1·15bn yuan to supply rolling stock for Phase 3 of Shenzhen metro Line 4. Deliveries are scheduled to take place between February 2019 and September 2020.
NPRT has also been awarded two contracts jointly by Hangzhou Metro Group Co and Hangzhou Hangfu Rail Transit Co. A 1·09bn yuan contract covers the supply of rolling stock for Phase 1 of Hangzhou Line 6, while a separate 440m yuan order has been placed for trains to operate the Hangzhou-Fuyang Inter-city Line. Deliveries for both contracts are scheduled to take place between September 2018 and August 2019.