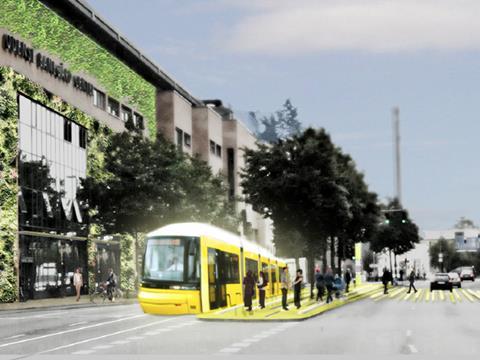 DENMARK: Odense Letbane has selected preferred bidders to supply the rolling stock and railway systems for the light rail line planned for the city. The contracts are expected to be signed in about a month's time.
Stadler Pankow has been selected to supply 16 Variobahn trams for DKr336m. This is two more than the city had originally planned to purchase, so that a 7½ min interval service can run, rather than the 10 min initially envisaged.
Comsa, working with local subcontractor Munck Gruppen, is to supply electrification, track, stops and the maintenance depot for DKr1·2bn.
Seven civils contracts are due to be let over the next two years for the 14·7 km line with 26 stops, which would connect Tarup in the north with Hjallelese in the south via Odense Banegård Central and Syddansk Universitet.