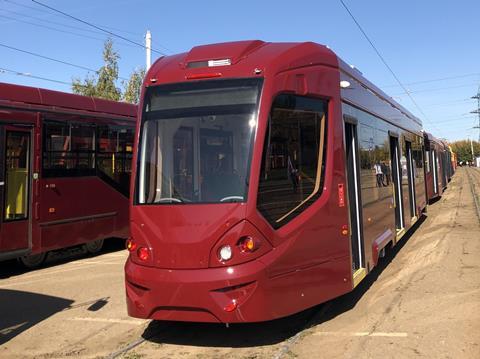 RUSSIA: PK TS has been selected as preferred bidder to supply fully low-floor trams to two cities in the Republic of Tatarstan.
Naberezhnye Chelny is to receive five trams for 135m roubles by the end of November. An order for five trams to Nizhnekamsk is to be funded from the regional budget.
PK TS is likely to supply its single-section City Star model, given the tender specification for capacity of at least 150 passengers.
Metrowagonmash is to supply one four-car walkthrough metro trainset to Kazan at a cost of 386m rubles. It is due to be delivered by the end of March 2020.