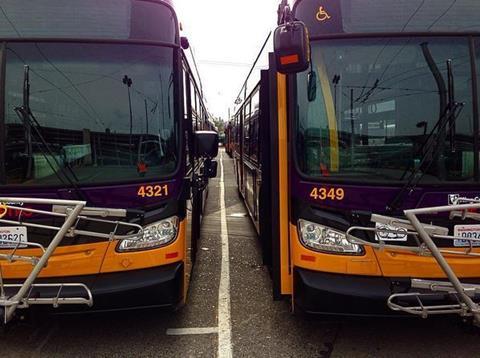 USA: San Francisco Municipal Transportation Agency has ordered 185 trolleybuses, New Flyer of America announced on July 26. The manufacturer will supply its 12 m long Xcelsior model.
The order is an option on a contract placed by King County Metro Transit in 2013. The agency serving Seattle placed a base order for 141 18 m trolleybuses, with options also able to be exercised by SFMTA.
The trolleybuses will be equipped with Kiepe Electric's In Motion Charging that will allow them to run off-wire, with the batteries recharged when the vehicle is back under overhead lines.
Over the past year SFMTA exercised two options for a total of 93 articulated 18 m trolleybuses.