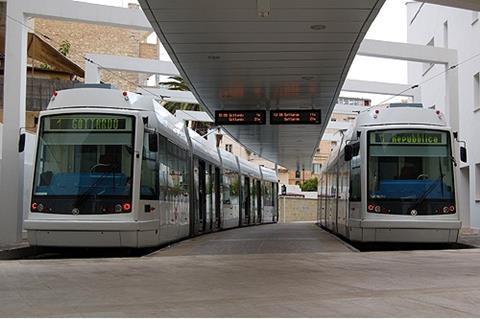 ITALY: Sardinia regional government approved the allocation of €117·6m from EU funds for four public transport projects on January 23. The proposals must now be approved by the country's Ministry of Infrastructure & Transport.
The largest investment would be €60·1m to build a light rail line in Cagliari from the existing line at Vesalio to Quartucciu Centro Commerciale Le Vele in the east.
€31·6m would be spent on the construction of a new maintenance depot for the Sassari tramway, as well as the purchase of three trams and track renewal.
A total of €17·1m is to be spent on procurement of low-emission urban buses, while €8·8m would go towards upgrading the Elmas – Decimomannu railway northwest of Cagliari.