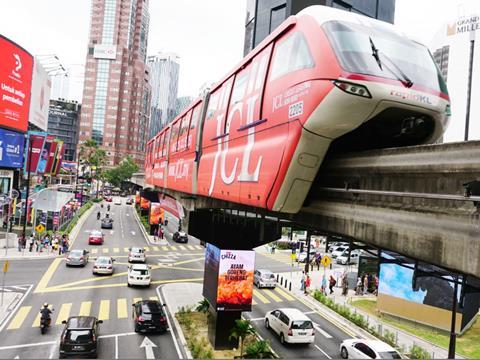 MALAYSIA: The High Court ordered the winding-up of monorail manufacturer Scomi Rail on May 6.
The order follows Scomi Rail defaulting on debts to Maybank and Voyage Logistics International (Malaysia). The property of the Scomi Engineering subsidiary, which had a net book value of just under 507m ringgit on March 31 2018, is being managed by Adam Primus Abdullah of accountancy firm Adamprimus, who Maybank appointed as receiver of Scomi Rail on May 9.
Scomi Group does not intend to contest the order, and does expect the winding-up of its subsidiary to have any significant financial or operational impact for the current financial year.