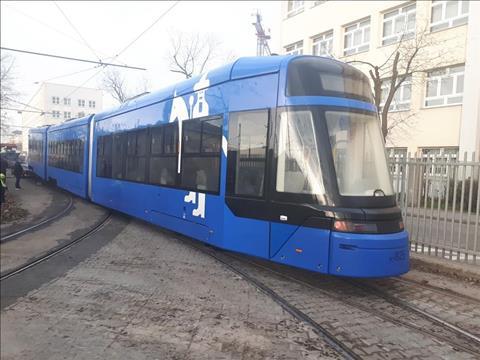 POLAND: On December 13 Stadler delivered the first of 50 trams that it is supplying to MPK Kraków under a framework contract signed on January 2018.
The low-floor trams is 33·4 m long and 2 400 mm wide with capacity for 227 passengers including 80 seated. It is equipped with air-conditioning, LED lighting, ticket vending machines, USB sockets and regenerative braking.
The first two trams will be equipped with emergency traction batteries that will allow them to travel up to 3 km off-wire; the others can be retrofitted.
The base order for 35 trams was followed by an option for 15 more a year later.