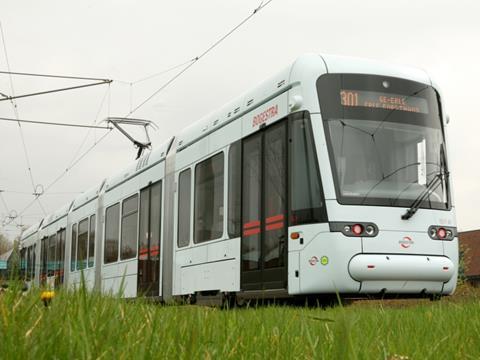 GERMANY: Bochum-Gelsenkirchen transport operator Bogestra has ordered a further eight Variobahn trams from Stadler, exercising an option on an order placed in 2015.
The five-section bidirectional low-floor trams will have capacity for 165 passengers. The metre-gauge vehicles will have five sets of doors per side, with foldable ramps, CCTV and air-conditioning. Delivery is expected in mid-2021.
This order will take the number of Variobahn trams in Bogestra's fleet to 95, out of 107 Stadler vehicles. In April the operator signed a contract with Stadler for the supply of six Tango light rail vehicles for use on Route U35 in Bochum and the modernisation of its existing fleet of 25 B80D LRVs supplied by Düwag in the late 1980s and early 1990s.