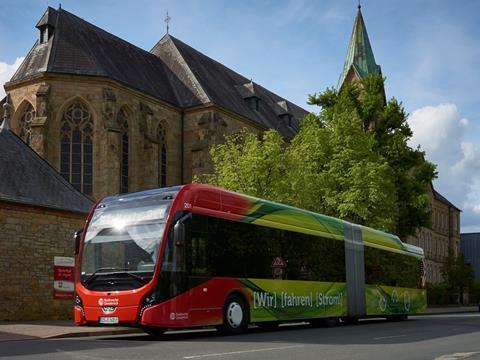 GERMANY: Stadtwerke Osnabrück signed a contract on July 5 for VDL Bus & Coach to supply a further 49 electric buses.
The Citeas SLFA-181 buses are due to be in service by the end of 2021. They will supplement the fleet of 13 such buses that were ordered last year and have been in service since March.
The 18·1 m long articulated vehicles will have larger batteries than the initial 13, with a total capacity of 216 kWh. These will be charged through a roof-mounted pantograph. Schaltbau is supplying 49 50 kW depot chargers for overnight charging in addition to fast chargers.
The buses are due to enter service on routes 1, 2 and 5 of the city's network.