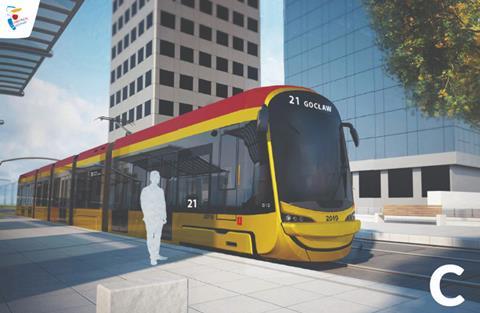 POLAND: Tramwaje Warszawskie has announced the result of a public vote on the styling of the fleet of trams that Hyundai Rotem is supplying to Warszawa.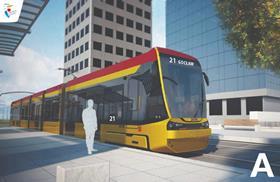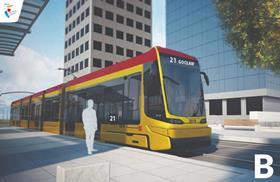 Between October 25 and 30, residents could vote for one of three front-end options presented by the supplier. More than 36 000 of the 48 769 votes were cast via a dedicated website, with the remainder given on paper forms available around the city.
With 33 515 votes, the winning design was favoured by more than two-thirds of respondents. The other options received 8 307 and 6 947 votes.
In June TW signed a 1·8bn złoty contract with Hyundai Rotem for the supply of up to 213 trams. The base order includes 123 low-floor trams: 85 bidirectional and 18 unidirectional trams 32·5 m long, as well as 20 unidirectional trams 24 m long. There are options for a further 45 bidirectional and 45 unidirectional 32·5 m trams.