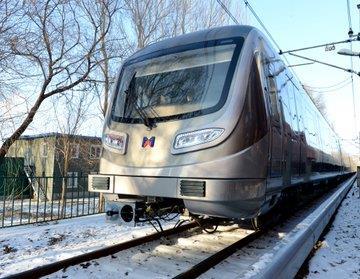 CHINA: CRRC has rolled out the first trainset for Xiamen metro Line 3.
The manufacturer said the Type B vehicles have aluminium bodyshells and incorporate a new generation of control technology.
It said the blue seats inside were inspired by waves surrounding the island city.
The first metro line in Xiamen opened in December 2018. Three lines are under construction, with a 267 route-km, six-line network planned for the medium term and long-term plans for a total of 11 lines.