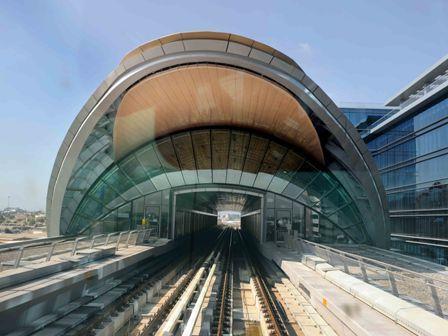 UAE: A further seven stations entered service on Dubai's driverless metro network on April 30, taking the total number in operation to 18.

The newly-opened Red Line stations are Emirates, Airport Terminal 1, Al Karama, Emirates Towers, Dubai Internet City, Dubai Marina and Ibn Battuta. A further three – GGICO, World Trade Centre and Al Quoz – are due to become operational on May 15.

The new stations are expected to increase ridership from 80 000 passengers/day to more than 100 000/day. The number of trains running during peak hours has risen from 12 to 20, allowing a reduction in headways from 10 min to 6 min; 15 trains will operate off-peak at 8 min headways.

According to the Dubai Roads & Transport Authority, the final eight stations on the 52·1 km Red Line should all be in revenue service by October, followed by the 22·5 km Green Line in August 2011.