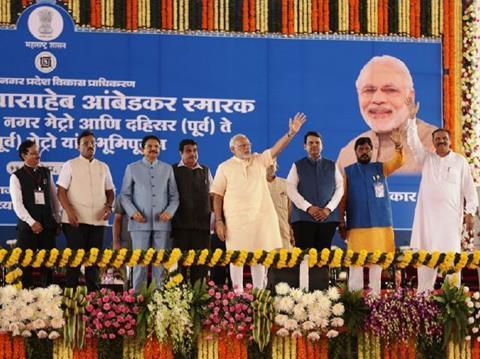 INDIA: Prime Minister Narendra Modi laid the foundation stones for two metro lines in Mumbai on October 11.
The northern section of Line 2 would run 18·5 km south from Dahisar to DN Nagar with 17 stations. The estimated cost is Rs49·9bn and ridership is expected to be 407 000 passengers per day in 2021.
The other line is the 16·5 km Dahisar East – Andheri East route with 16 stations. This is estimated to cost Rs47·4bn and carry an expected 529 000 passengers per day in 2021.
Services on both lines would be operated by eight-car trainsets running on elevated alignments.