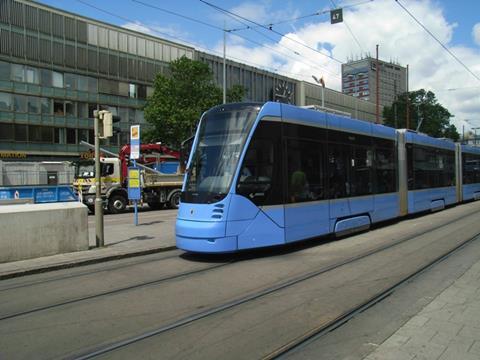 GERMANY: München utility body SWM has selected Siemens as preferred bidder to supply 22 low-floor trams. The €70m contract is to be signed following a 10-day standstill period.
Starting in mid-2017, Siemens is to deliver nine two-section, nine three-section and four four-section Avenio trams. Operator MVG envisages that on weekdays a two- and three-section tram will run coupled together to increase capacity on routes 20 and 21. The 48 m long coupled pairs would be the longest in service in München to date.
This would free up the existing eight Avenios ordered in 2012, Stadler Variobahn and Type R3.3 trams, which would operate services on routes 16 and 17 together with the new four-section Avenios. The 13 smaller Type R2.2 trams would then be taken out of service and be used for spare parts for the remaining 55 Type R2.2 vehicles.
The order also includes three tranches of options for up to 124 additional two- to five-section cars. These can be called off in 2018-28 and are worth up to €300m.