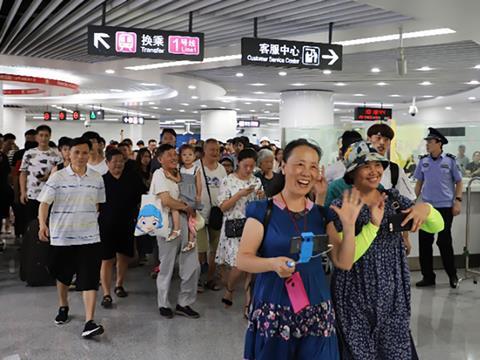 CHINA: An 11·9 km extension of Nanchang metro Line 2 from Metro Central to Xinjiaan via the city centre and main railway station opened on June 30, taking the line to 31·5 km with 28 stations.
The initial 19·6 km southern section of Line 2 between Nanlu and Metro Central opened in August 2017. Services are operated using 34 six-car Type B2 trainsets with four motor and two trailer cars and a crush-loaded capacity of 2 062 passengers.
Further extensions at both ends of Line 2 are planed, as part of a programme which would take the city's network to five lines with a total length of 145 km.