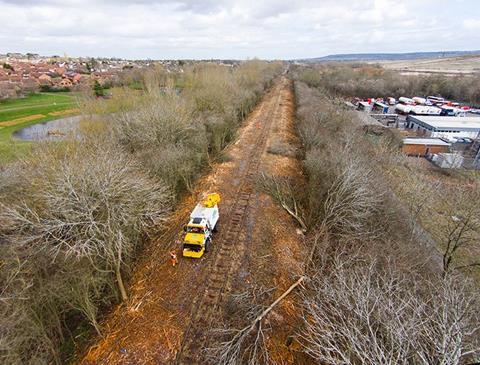 UK: Network Rail announced on December 4 that it has awarded an alliancing contract to Atkins, Laing O'Rourke and VolkerRail covering the design and construction of Phase 2 of the East West Rail scheme. Involving the reopening of currently disused railway infrastructure between Bletchley and Bicester, Phase 2 would enable passenger services to run from Bedford and Milton Keynes to Oxford, and from Milton Keynes to London Marylebone via Aylesbury.
The contractors will now work with NR to develop the outline design and construction programme for the project, including a new station at Winslow, two new platforms at Bletchley, the construction of 18 new overbridges and upgrading 97 level crossings. Once this initial work programme is complete, NR says that the alliance partners 'will consult with the Department for Transport to agree the final design scope, construction timetable and costs', aiming to submit an application for legal powers to undertake the works in autumn 2016.
'By scoping all aspects of the project now, we will see potential problems early and be able to mitigate them', said NR Senior Programme Manager and Alliance Manager Andy Milne. 'The earlier we do this work the greater value for taxpayers' money we can deliver'.
'The alliance is a completely integrated team where all parties share in the benefits and risks', he added. 'This will help drive down costs, reduce risks and lead to the more efficient and timely delivery of the project'.
'Our early involvement in the East West Rail Phase 2 project will guarantee an efficient and constructible design that is at the forefront of innovation built on digital engineering and off-site manufacture', said Graeme Castle, Rail Sector Leader at Laing O'Rourke.