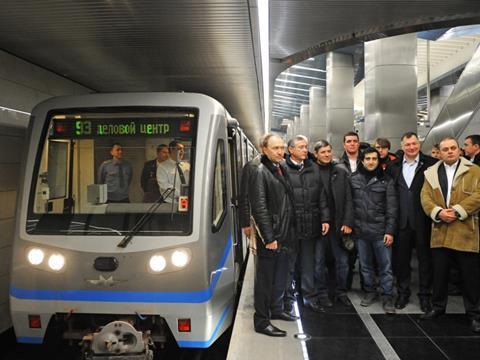 RUSSIA: A section of Moscow metro Line 8 opened on January 31 from Delovoy Centr to Park Pobedy.
The 3·5 km section is not yet connected to the rest of the line; the section between the current western terminus of Tretyakovskaya and Delovoy Centr is due to open next year, with intermediate stations at Volkhonka, Plyushchikha and Kutuzovsky Prospekt. Park Pobedy offers interchange with Line 3, and Delovoy Centr is the deepest station on the network, at a depth of 86 m to 88 m below ground.
Further western extensions of Line 8 are planned: Park Pobedy – Ramenki in 2016 and Ramenki – Raskazovka in 2017.