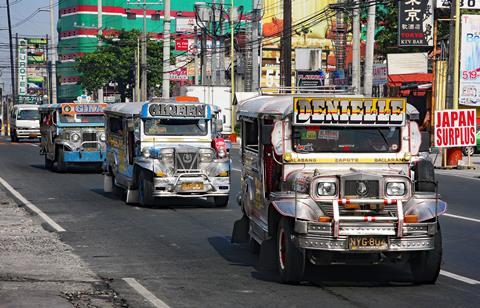 PHILIPPINES: Land Bank of the Philippines is to provide the Department of Transportation with technical assistance, financing and other support for six public transport modernisation projects.
The agreements signed on October 12 cover the appraisal of Manila's North–South Commuter Railway Extension, a resettlement action plan entitlements distribution mechanism, cash subsidies for operators of public utility vehicles, an automatic fare collection system pilot programme to test the use of payment by EMV bank cards, support for environment-friendly and efficiently-driven buses, and the Interim Rehabilitation Support to Cushion Unfavourably-affected Enterprises by Covid-19 for Better Urban Services (I-RESCUE BUS) transport lending programme.
The fare collection project will pilot the use of EMV contactless cards for transport payment to support the development of national standards.
'These six programmes represent the numerous efforts we have been pushing to improve and enhance the whole public transport system in the country', said DOTr Secretary Arthur Tugade, adding that they 'also show the multiple ways we innovate things for the comfort and convenience of the riding of the public.'
Land Bank President Cecilia Borromeo said 'we welcome this collaboration where we each bring our areas of expertise to successfully carry out meaningful programmes to provide convenient, efficient, and safe mobility to our commuters. Our partnership is also in stride with the national government's effort to address the challenges of Covid-19 pandemic and revitalise the local economy, centred on sustaining the momentum of the "Build Build Build" programme. Prioritising infrastructure projects during this time will help create much needed jobs, attract investments and increase economic activities.'