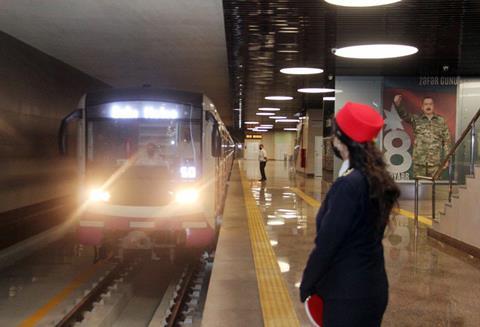 AZERBAIJAN: A 1 km extension of the Baku metro's Violet Line from Memar Əcəmi to a new station at 8 Noyabr was inaugurated President Ilham Aliyev on May 29, two days before the metro reopened following a pandemic closure which began on October 19 2020. The metro will only operate on weekdays until the end of June.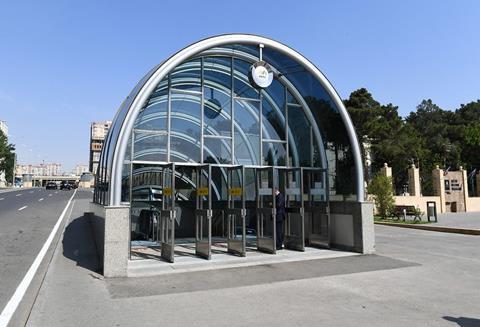 The short Violet Line in the northwest of the city now has three stations, but will eventually run between the Xocasən and Qaraçuxur districts with 12 stations and its own depot.
The new station is on three levels and includes a crossover which allows trains to switch tracks when reversing, rather than operate as shuttles.