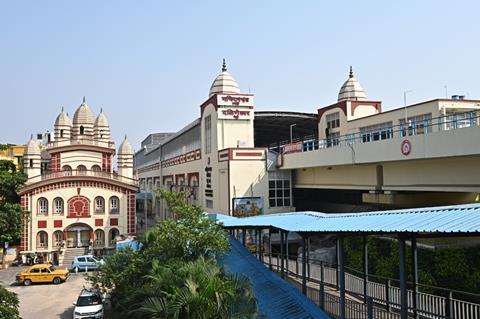 INDIA: Commercial services began running on a northern extension of Kolkata Metro Line 1 on February 23, following a formal opening ceremony the previous day.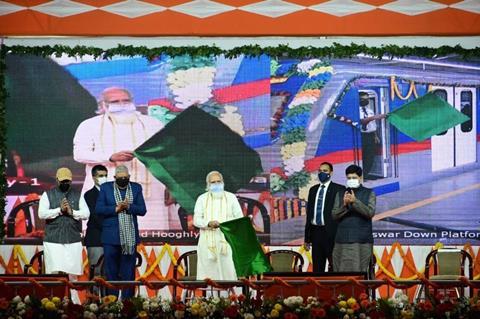 Remotely inaugurated by Prime Minister Narenda Modi, the 4·1 km extension of the 1 676 mm gauge line from Noapara to Dakshineswar has been built at a cost of Rs4·6bn, and was fully funded by the national government. It is expected to improve access to the Kali Temples at Kalighat and Dakshineswar on the eastern bank of the Hooghly River.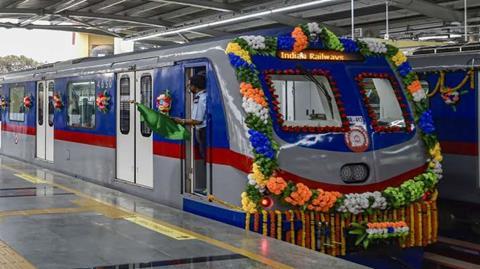 Developed and operated by Indian Railways rather than the local government, Kolkata's north-south Line 1 was originally opened in in 1984. It has been extended in several stages, most recently from Dum Dum to Noapara in July 2013. The latest section runs on viaduct parallel to Eastern Railway's Dum Dum – Dankuni Chord Line, heading north from Noapara and then turning westwards towards the river bank. The terminus at Dakshineswar provides interchange to local bus services over the Nivedita Bridge across the Hooghly as well as local suburban services using the parallel railway bridge.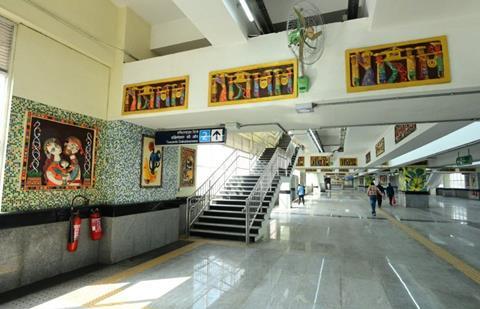 There is one intermediate station at Baranagar, which is expected to become the interchange for the planned metro Line 5 heading north to Barrackpore. According to the Ministry of Railways, both stations 'have modern passenger amenities and are also aesthetically designed and decorated with murals, photographs, sculptures and idols'.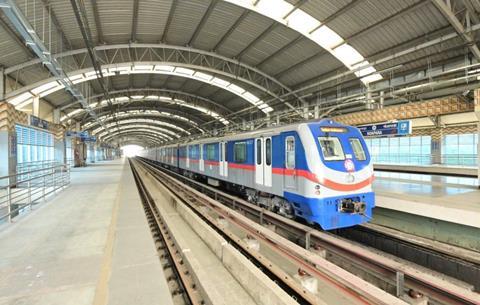 End-to-end journey time for the 31·3 km from Dakshineswar to the southern terminus at Kavi Subhash is just over 60 min.