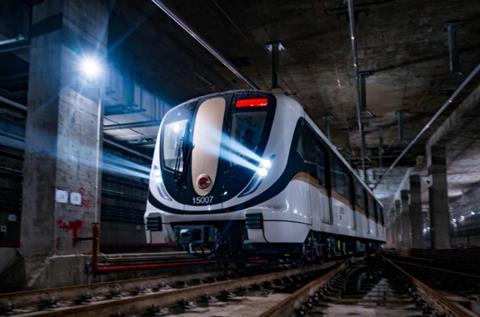 CHINA: Shanghai's position as operator the world's largest metro network was confirmed on January 23, with the opening of the driverless north-south Line 15.
Running for 42·3 km from Gucun Park in the city's Baoshan district to Zizhu Hi-Tech Park in Minhang, the first phase of the fully automated line serves 29 stations of which six are interchanges; an additional station at Guilinlu is expected to open later in 2021 to provide a connection with Line 9. At present it is the longest line in China operating in Grade of Automation 4.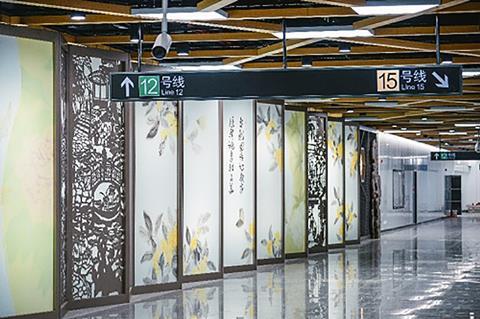 Following the inauguration of the 14·5 km Line 18 and the 10·0 km extension of Line 10 on December 26, the opening of Line 15 brings the Shanghai metro network to a total length of 772 km and 459 stations.
According to exclusive data in our Maps & Data section, China is now home to the five longest metro networks in the world, having overtaken cities such as Moscow, New York and London. The country now boasts 13 of the top 20 metros, almost all of which have been developed in the past quarter century.
Plans for Line 15 were approved by the National Development & Reform Commission in December 2010, although construction did not get underway until September 8 2017. The line is operated by a fleet of 54 six-car Type A trainsets manufactured by CRRC Changchun; the first of the 80 km/h trains was delivered in December 2019. Trains are initially operating at 5 min headways during the working day peak hours and 6 min at other times; each train has capacity for up to 1 860 passengers.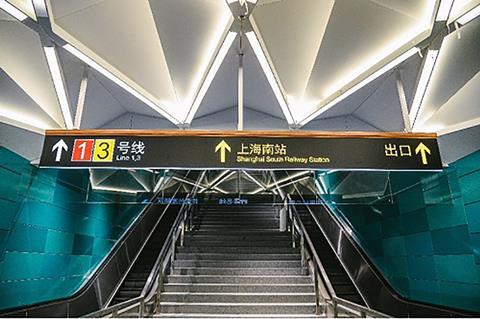 Traction equipment for the Line 15 trains was supplied by Alstom and its local joint venture Shanghai Alstom Transport Electrical Equipment Co, along with Xi'an Alstom Yongji Electric Equipment Co, under a €58m contract awarded by metro promoter Shanghai Shentong in September 2018. This covered electrical design, OptONIX traction systems including traction motors, auxiliary converters and the train control and monitoring system. The Urbalis CBTC was supplied by Alstom and SATEE under a separate contract signed in May 2018.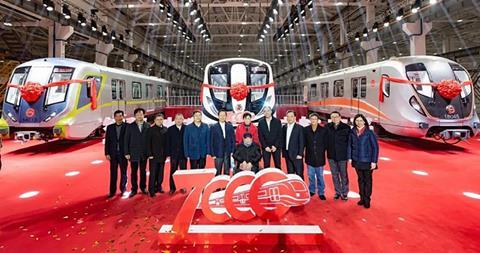 Delivery of the Line 15 trains, together with additional trains for lines 14, 15 and 18, expanded the Shanghai metro fleet to more than 7 000 vehicles by the end of 2020.
Addressing the Shanghai People's Congress on January 24, Mayor Gong Zheng announced that Line 14 and the remaining section of Line 18 Phase 1 were nearing completion and would be opened during the course of 2021. The 38·5 km east-west Line 14 will link Fengbang in Jiading district with Jinqiao in the Pudong New Area, serving 31 stations. Line 18 will be extended from its initial 14·5 km with eight stations to 36·8 km and 26 stations.
The mayor also confirmed that work would start this year on the construction of six more lines. These will include western extensions of lines 13 and 17, the second phase of Line 18 and the first phase of Line 21. A 160 km/h suburban railway is to be built between Jiading and Minhang, while the sixth line will connect Lingang with Shanghai Dong railway station via Pudong International Airport.