BULGARIA: The first phase of Sofia Metro Line M3 opened on August 26, running 7·8 km east–west from Hadzhi Dimitar on Bulevard Vladimir Vazov to Krasno Selo with eight stations.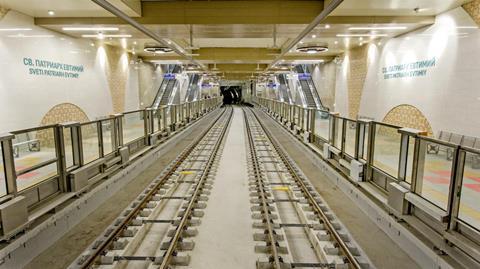 'Our metro is the most beautiful and cheapest in Europe', said Prime Minister Boyko Borissov. He said the metro was an 'underground city providing easy connections between all points of Sofia', and was built to be equal in quality to elsewhere in Europe, but at 'a much lower price'.
Construction
A consortium of Doğuş, Via Construct and Ultrastroy was lead contractor for Line 3, with Herrenknecht supplying a 9·4 m diameter tunnel boring machine.
Construction got underway in 2016 with a planned opening date of 2019.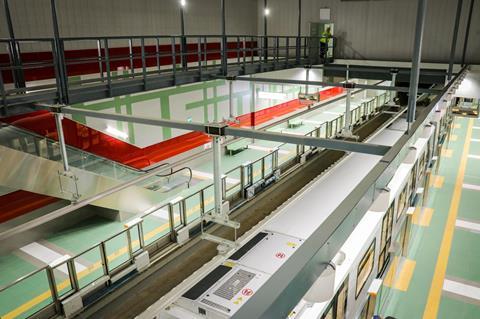 In September 2015 a consortium of Siemens and Newag was awarded a €140m contract to supply rolling stock and signalling. This included a base order for 20 three-car Inspiro trainsets and an option for 10 more which was subsequently exercised in March 2019. The air-conditioned trainsets are based on the Siemens fleet supplied to Warszawa, but are fitted with pantographs as the partly-underground Line 3 has an overhead power supply.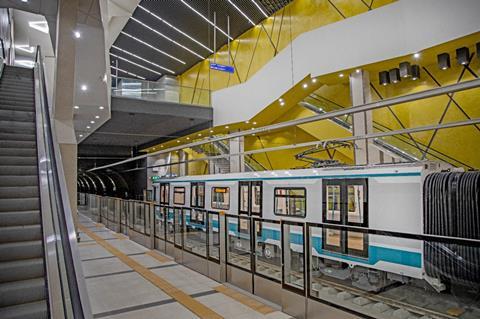 Siemens also supplied its Trainguard MT onboard and wayside communications-based train control equipment, Trackguard Westrace MkII interlockings, Clearguard-ACM-200 axle counters, Controlguide OCS automatic train supervision, voice radio and data transmission, Sitras RSC SCADA, a digital communications network, passenger information displays and half-height platform edge doors.
'We are proud to have delivered one of the most successful and environmentally friendly trains in the field of urban rail transport, which will change the way people travel across Sofia', said Siemens Mobility CEO Michael Peter. 'Our Inspiro trains were developed with a special emphasis on low energy consumption, optimisd maintenance, access for everyone and environmental considerations.'
Extensions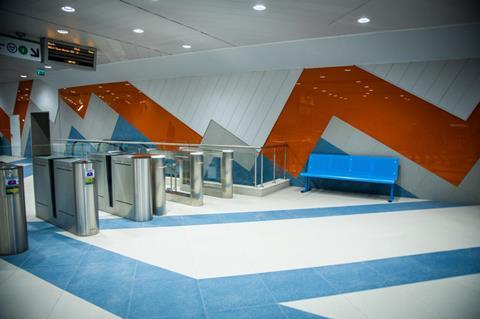 A 3·8 km western extension from Krasno Selo to the Gorna Banya ring road with four stations is expected to open next year.
A 3 km three-station third phase would subsequently extend the line eastwards, and a proposed 6 km fourth stage would add a further six stations, taking the route to 21 km and 21 stations.