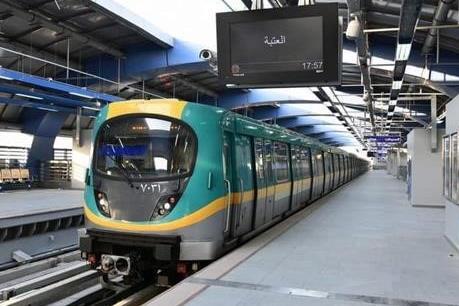 EGYPT: The government's National Authority for Tunnels has awarded RATP Dev a €1·1bn contract to operate and maintain Cairo metro Line 3 for 15 years and commission future extensions.
Opened in phases from 2012, the east–west Line 3 is currently 22·9 km long with 19 stations. Extensions are under construction at both ends of the route which will take it to 40 km with 34 stations. Future ridership is estimated at up to 1·5 million passengers/day.
The French transport group is to take over after a mobilisation phase which will include an audit of the line, recruitment, assessments, staff training and other preparatory steps.
RATP Dev said it aimed to provide 'a state-of-the-art metro service', similar to its transport operations in cities including Paris, London, Hong Kong and Alger. This would include improved punctuality and regularity, 'acclaimed' customer service and strong asset maintenance capabilities.
It will invest in local human capital, and offer diverse job opportunities to achieve a localisation rate of at least 90%. This will include establishing a training centre to support the transfer of expertise, which would be complemented by bespoke educational programmes overseas.
'The metro is an important economic lever of the city', said Laurence Batlle, Chair of the executive board of RATP Dev, when the contract was signed on September 1. 'We want to make it more efficient, innovative and sustainable to improve the quality of life and mobility of Cairo's population. RATP Dev and the entire RATP Group will mobilise the best of their know-how and technical and human expertise to make Line 3 a world reference in terms of quality and reliability.
'This contract is a reflection of the long-lasting relations between Egypt and France in the transport sector.'