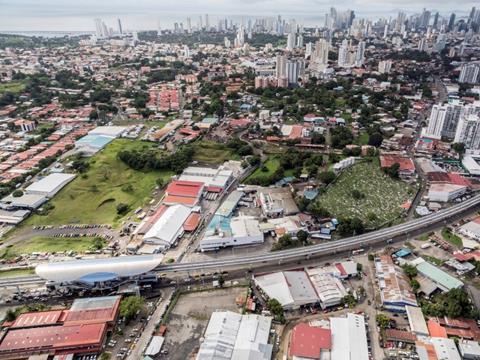 PANAMA: Panama Metro has selected the Línea 2 consortium of FCC and Odebrecht as preferred bidder for the construction of Panamá City metro Line 2. The US$1·86bn contract is due to be signed on May 22 following a standstill period.
The scope includes engineering design, civil works, auxiliary facilities, track and railway systems and the supply of 21 five-car trainsets. The construction period is 46 months.
The two companies also formed the Línea Uno consortium that built Line 1. For Line 2, they beat bids from a consortium of Dragados, ICA and Graña y Montero, and a consortium of China Harbour Engineering Co, China Railway First Group and Corsán-Corviam.
The first phase of Line 2 would run west from Nuevo Tocumen to San Miguelito, where interchange would be provided with Line 1. The 21 km elevated alignment would include 14 intermediate stations.
A 2·2 km eastern extension with one station at Felipillo is planned in the longer term.