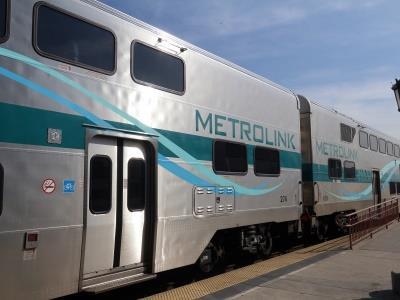 USA: As part of a programme to increase public transport's share of surface access to Ontario International Airport near Los Angeles, passengers can now claim free travel with app-based taxi service Lyft between the airport and four Metrolink commuter rail stations.
The $396 000 pilot programme is being funded by San Bernardino County Transportation Authority. It covers rides of up to $35 to or from Montclair, Upland, Rancho Cucamonga and Ontario-East stations, with fares charged directly to SBCTA.
Air travellers can claim the free Lyft ride by entering a code into their mobile app or stating the code when calling. The origin or destination must be at a participating station, and riders must be standing within a geo-fenced boundary.
'We are creating a pilot programme that helps connect transit to the airport', said SBCTA President Darcy McNaboe. 'The information we gather from this programme will help us develop future connections that will ease congestion, improve communities, and continue to make San Bernardino County great.'