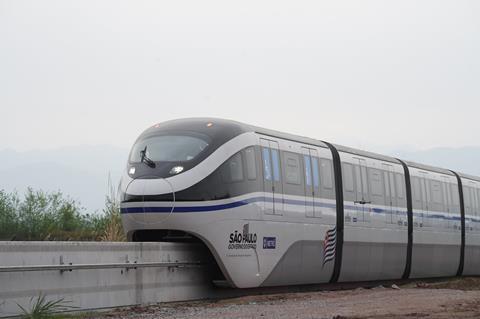 BRAZIL: Chinese manufacture BYD has unveiled the first monorail trainset for São Paulo Line 17 at its factory in Shenzhen.
In April 2020, BYD SkyRail São Paulo and Metro do São Paulo signed a contract for the supply of 14 five-car trainsets, along with track components, conductor rails and automatic train operation equipment.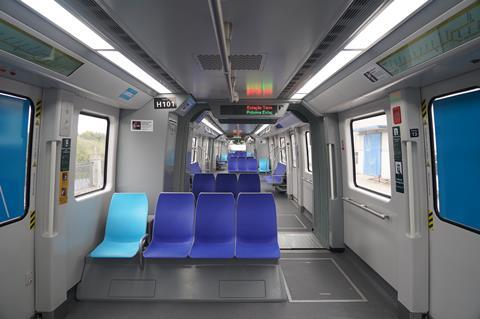 Each set will have a capacity of 600 passengers, including 72 seated, with air-conditioning and CCTV.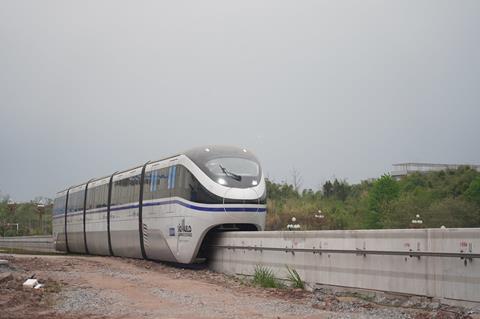 The first trainset is scheduled to arrive in São Paulo by the end of this year, and the initial section of Line 17 between Congonhas Airport and an interchange with Line 9 at Morumbi is expected to open in 2024. Ridership is estimated at 165 000 passengers/day, with services running at 3 min intervals.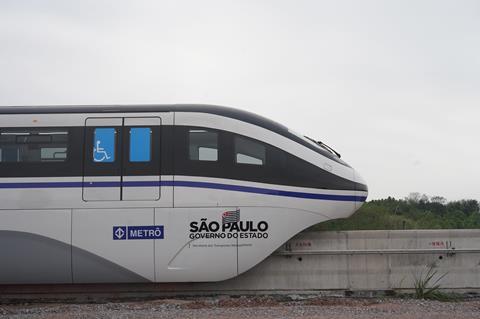 Extensions are planned southeast to Jabaquara on metro Line 1, and northwest to São Paulo-Morumbi on Line 4.
Construction of the monorail originally began in April 2012, when it was hoped to have the first 8·3 km open in time for the 2014 FIFA World Cup.