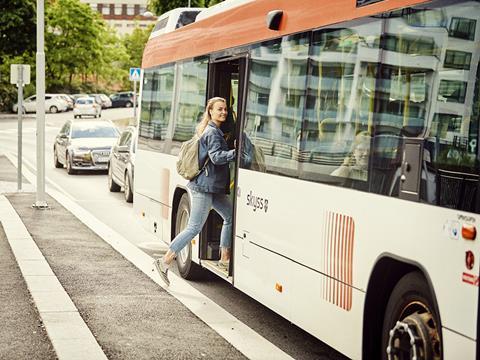 NORWAY: Bergen public transport authority Skyss has awarded two contracts for the operation of the city's bus services with electric and biogas vehicles.
Keolis has operated the city's tramway since 2020, and has now won its first bus contract in Norway. The NKr280m/year Bergen Central contract runs for 9½ years from December 1 2020. It covers bus services in the centre and west of the city totalling 5·7 million vehicle-km/year and carrying 17 million passengers/year. At least 75% of the services are required to be operated with electric vehicles using energy from 100% renewable sources. Some routes are to be operated with battery buses and a new Route 6 will be worked by battery-equipped trolley buses.
Tide Buss, Norgesbuss, Boreal Buss, and Unibuss had also bid for the contract. 'Winning this contract gives us the opportunity to create synergies between our Bergen light rail network and the new bus operation and to offer our passengers a more integrated mobility offer', said Bernard Tabary, CEO International at Keolis Group, on June 27. 'The 100% fossil-free bus fleet will enhance Bergen's quality of life appeal ever further.'
Incumbent Tide Buss has been awarded the next Bergen North contract, which runs from October 2020 to mid-2030. Boreal Buss, Keolis, Vy Buss, Nobina and Norgesbuss had also bid for the package. The contract is worth NKr330m/year, and requires 86% of operations to use biogas fuel with the remaining services to use palm oil-free biofuels.
'I am very pleased that our buses will be even more environmentally friendly', said Hordaland County Mayor Anne Gine Hestetun when the contracts were announced. 'Bergen will now become the electric bus capital of the Nordic region. The climate crisis is the greatest challenge of our time, and I am pleased that Hordaland county is part of the solution'.