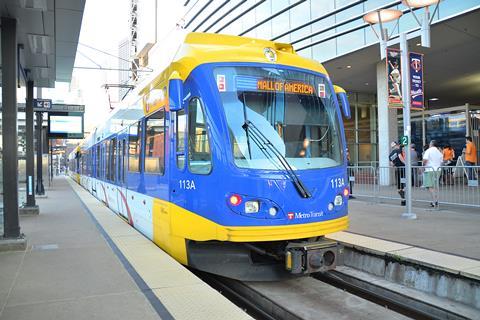 USA: The Metropolitan Council which co-ordinates transport and other projects across seven counties in the Minneapolis-St Paul area has announced the formation of a Regional Transit Infrastructure Division.
This is intended to provide a more consistent and robust approach to transport projects that are 'significant in size, complexity and have substantial financial impact', including all light rail and bus rapid transit projects.
'These massive infrastructure projects are more than construction, it also requires robust planning and extensive public engagement', said Met Council Chair Charles Zelle on April 24. 'I am committed to creating this new division that will focus on strengthening the application of best project management practices when implementing large regional transit infrastructure projects.'
Wok has begun to recruit an Executive Director of the division, who will report directly to the council Chair.